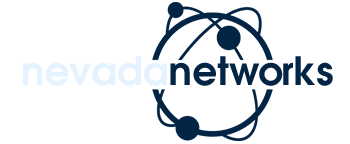 Nevada Networks
Bringing Broadband Internet Services to Mazarron and it's surrounding areas
Up to 25Mb Premium Broadband Internet
with Free Installation*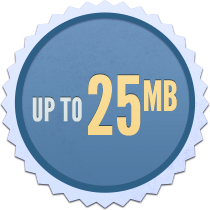 + Telephone line with
Spanish & English Numbers
+ cheap European and worldwide calls
Monthly tariffs
8MB 17.95 euros
16MB 22.95 euros
25MB 27.95 euros
Phone Line 6.95 euros
Fixed IP Address 4.95 euros
Full Time Installation
Internet Installation FREE
Phone Line Installation 19.95 euros
Part Time Installation
Internet Installation 124.95 euros


Minimum of 3 months per year

Phone Line not available
Call us now on:
968 006 160
We're open Monday to Friday: 09:30 - 18:30 | Saturday: 10:00 to 13:00
Free installation includes standard single ethernet connection. WiFi Router is optional and costs €30 or use your own router for free!
Free installation offer only available with 12 Month contract. All prices are exclusive of IVA.
Nevada Networks SL /CIF: B04717823. Avendia 28 de Febrero, 2, Albox, 04800, Almeria, is licensed to provide communications service throughout Spain.
Nevada Networks
Servicios de Banda Ancha para Mazarrón y sus alrededores
Hasta 25Mb internet banda ancha de calidad
con instalación gratis*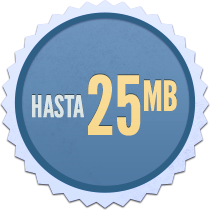 + Teléfono fijo
con llamadas a bajo precio
Tarifas mensuales
8MB 17,95 euros
16MB 22,95 euros
25MB 27,95 euros
Línea telefónica 6,95 euros
Dirección IP fija 4,95 euros
Internet Completo
Internet Instalación GRATIS
Línea telefónica 19,95 euros
Internet Parcial
Internet Instalación 124,95 euros


Mínimo de 3 meses al año

Línea telefónica no disponible
Llámanos ahora:
968 006 160
*Términos y condiciones aplicadas, contrato minímo de 12 meses, instalación gratis aplicada a internet solamente, la instalación de teléfono fijo cuesta 19,95 euros, **la línea de teléfono solamente está disponible con una suscripión a internet. Nevada Networks S.L. está autorizada y regulada por la Comisión Nacional de los Mercados y la Competencia (CNMC) para dar servicios de comunicaciones a través de España.